Discover enhanced speed with the latest innovation from Octoral, the C600 Rapid Production Clear. Developed to drive body shop efficiency, the C600 is a fast-drying clear, drying in 10 minutes at 60˚C. It can be used on small, fast repairs to medium-sized jobs - up to 5 panels, complete front end or side panels, without compromising on the quality of the finish. The one visit application helps increase throughput while saving time, materials and energy.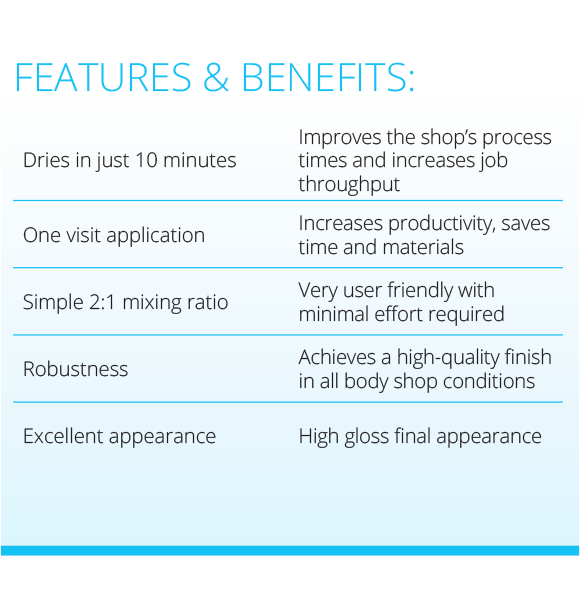 The Rapid Production Clear also offers flexible drying properties to suit job scheduling. Air-dry and ready for handling in just 60 minutes, for a more energy-efficient solution or low bake in just 25 minutes. Its fast-drying and versatility mean body shops can rely on a single clear for multiple repair jobs, helping reduce stockholding.

For more information on the C600 Rapid Production Clear, please refer to the product brochure.

The C600 Rapid Production Clear and H60 Rapid Production Hardener are available to order now.