At Octoral, we are always looking for innovative ways that help to maximise body shop business results. Our newest clear, the C650 Optimum Clear is the perfect combination of a fast-drying clear that drives body shop efficiency. Formulated using advanced technology, the clear enables body shops to reduce process times by 80% when compared with universal clears.
It dries extremely quickly in all temperatures, but excels at 60⁰C, drying in just 5 minutes, which helps to increase productivity and throughput, saving time, costs and materials. It can also be dried in 45 minutes at room temperature (20⁰C) for a more economical and energy-efficient solution.
It's not just the drying properties that allow this clear to stand out, it also delivers an excellent final appearance. The C650 Optimum Clear is VOC compliant and works perfectly with the Octobase Eco Plus System.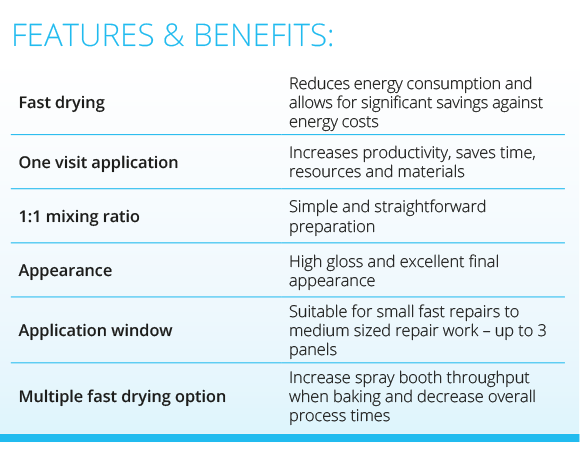 The C650 Optimum Clear, H65 Optimum Hardener and HW65 Octobase Eco Plus Optimum Hardener are available to order now.